Ultimate Polly Wanna Pinata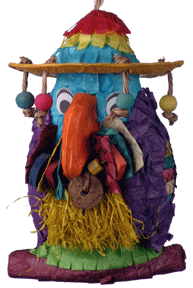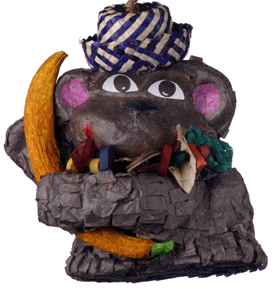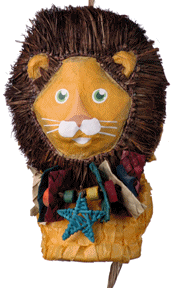 THE NEW ULTIMATE POLLLY WANNA PIÑATA'S had added chewing fun on the OUTSIDE of the piñata. Lots of natural materials like coconut rope with colorful wooden parts, shredder type woven material. Very similar to the original Polly Wanna Piñatas with a bit more! We bring in all of the Polly Wanna Piñatas, UNFILLED, so no need to worry about sulfated fruits. You can add whatever you'd like through the trap door (we put some shredders into one and our GSC2, Sydney had a great time with both while "foraging" inside to see what all was in there). Great way to encourage your feathered companion to forage! These toys are made out of all natural non-toxic 100% bird friendly materials. Hang one in your bird's cage and let the fiesta begin ... and there is a variety of styles for all seasons!

---
Item #: 64029
(Pete the Parrot)

Size: 7-1/2" x 5"

Price: $13.50

Item #: 64030
(Mike the Monkey)

Size: 7" x 6"

Price: $13.50

Item #: 64031
(Louie the Lion)

Size: 8" x 5"

Price: $13.50
---

As with any toy, please watch to make certain your parrot does NOT actually consume NON edibles!