Cage Mounted Tilt A Wheel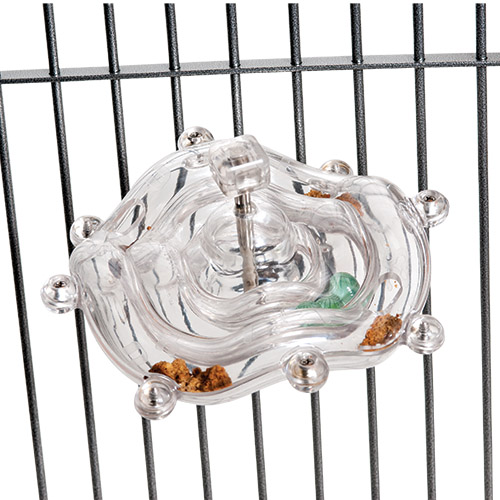 Constructed of Clear, Polycarbonate Plastic this forager makes your parrot think! Whole are just on the top ... and I would probably use this more for entertainment than for actual foraging. Attaches to side of cage.
Also, check out the Capsule, Food Tumbler, Foraging Ball with Bell, Wheel, Generation II Wheels, Carousel, Push & Pull, Paddle Wheel, Foraging Ball & Kabob, and See Saw foragers!
For more foraging choices!
Item #: 63213
Size: One Size (6.5" x 8" x 3")
Price: $30.00