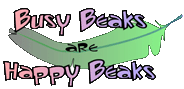 Mobile Twist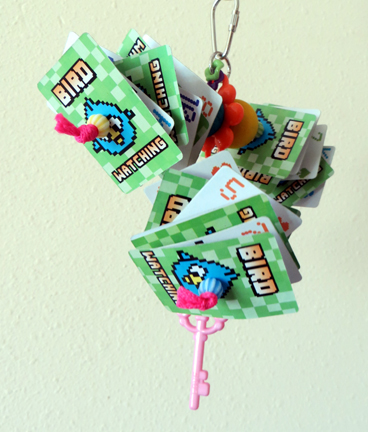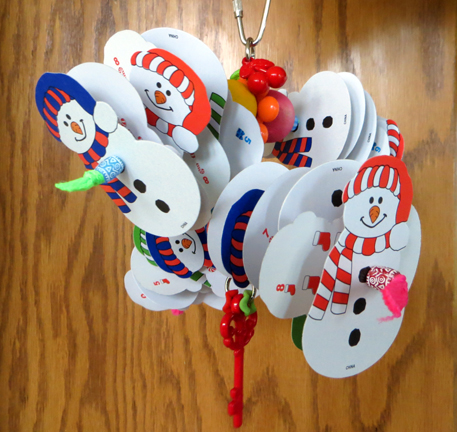 The Mobile Twist has two sections with large, colorful wooden balls for beak pleasing chewing, arms from each section (total of four) are filled with small playing cards (holiday themed or regular) separated by lots of textured pumpkin beads. There are ruffled beads on the "O" rings and a skeleton key on the bottom for added motion and chewing fun. Topped with a quick link on top for easy hanging, just hang and watch the fun!! Great toy for the smaller to mid sized beaks!

The Halloween Mobile Twist has "pumpkin" cards on the arms. Very cute!
The Snowman Mobile Twist has "snowman" cards for the arms ... adorable!!
Item #: 32065
Size: One Size (approx 9.5" Long x 8" Wide x 8" depth)
Price: $8.25
Note: Each toy is individually handmade in the USA, colors, styles, beads and charms may vary from photograph.
As with all toys, please monitor your pets and make sure they don't actually consume non-edibles!