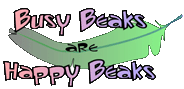 Crunchalot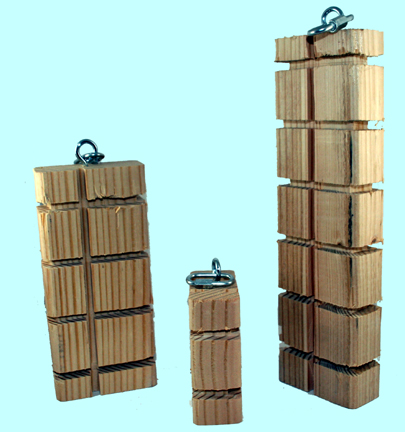 The Crunchablocks were such a success that we made them in a thinner version ... same great fun in the Crunchalots, just thinner! These are made of a soft, chewy Douglas Fir pine and have 1/4" kerfs on all four sides on all four sides. Our cockatoos love chewing on the wood and turning it into toothpicks! They particularly love the 1/4" kerf so they can tongue it and get a good beak hold on the wood! These grooves are wider so you can even dress them up as you prefer! There's an eye hook screwed in on top and a nickel plated quick link for easy hanging. These are all handmade in the USA so no two are identical. With three lengths available, there is a size that is appropriate for most of your Busy Beaks! If you want a Stainless Steel Quicklink, click here.
Thanks to our friend, Paula and her Amazon parrots, we have designed the perfect Crunchablock (great name, Paula, thanks!) and Crunchalot.
NOTE: Check out the the chunky version, Crunchablock!
Item #: 21008

Size: Short (4" x 3.38" x 1.50")

Price: $8.50

Item #: 21009

Size: Medium (8" x 3.38" x 1.50")

Price: $12.50

Item #: 21010

Size: Long (12" x 3.38" x 1.50")

Price: $16.50