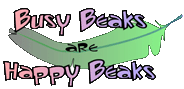 Crunchablock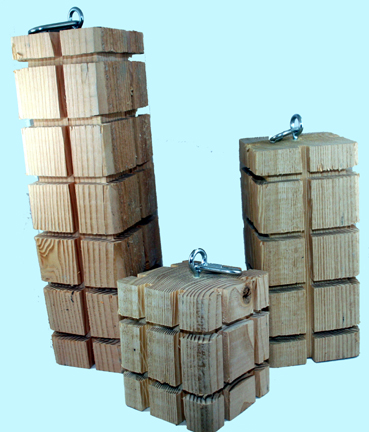 The Crunchablocks are made of a soft, chewy Douglas Fir pine and have 1/4" kerfs on all four sides. Our cockatoos love chewing on the wood and turning these into toothpicks! They particularly love the grooves so they can tongue it and get a good beak hold on the wood! These grooves are wider so you can even dress them up as you prefer! There's an eye hook screwed in on top and a nickel plated quick link for easy hanging. With three lengths available, there is a size that is appropriate for most of your Busy Beaks! If you want a Stainless Steel Quicklink, click here.
Thanks to our friend, Paula and her Amazon parrots, we have designed the perfect Crunchablock (great name, Paula, thanks!). Her Amazon's love soft, chewy wood with grooves so we worked up this random pattern with 1/4" kerfs on all four sides. And for when they're feeling just a little peckish, we designed a thin version, Crunchalot
Note: These are all handmade in the USA so no two are identical.
Item #: 21005

Size: Short (4" x 3.38" x 3.38")

Price: $11.50

Item #: 21006

Size: Medium (8" x 3.38" x 3.38")

Price: $15.50

Item #: 21007

Size: Long (12" x 3.38" x 3.38")

Price: $19.50